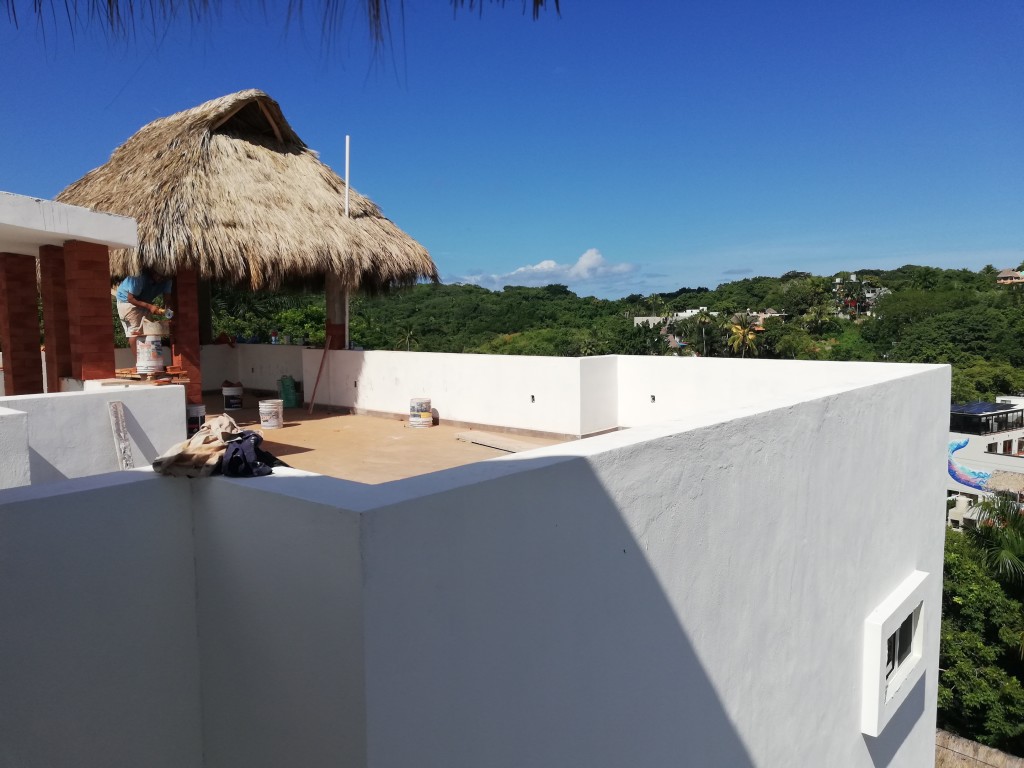 Hotel Paraiso is one of the newest hotels currently being built in Sayulita. With a growing number of construction projects in Sayulita on hotels and tourist accomodations, at times it can feel as though our small Pueblo is shrinking and becoming overpopulated with similar buildings and infrastructure. Hotel Paraiso, however, is incredibly unique in its concept and vision, and is a hotel that will positively benefit our community. I speak with the owner, Alejandro, about the hotel and its unique qualities which make it stand out in Sayulita.
Tell us a bit about where you are from, and what your background experience in tourism/hospitality is?
I was born in Guadalajara, Mexico and I lived in Puerto Vallarta for many years. My love for tourism was born from there; we have 15 years of experience dedicated to beach tourism, and it is something that we are passionate about as a whole family.
Why did you decide to invest in opening Hotel Paraiso here in Sayulita? What about Sayulita makes it the right place to host this hotel?
I like that Sayulita is a town with a lot of Mexican tradition; it's a town with a lot of life, culture, vibrancy, and folklore. That makes us want to invest in being here over other locations.
When will the hotel be open, and where is it located?
Hotel Paraiso in Sayulita will be officially opening its doors on December 1st of the current year, 2018. We are located on Calle Primavera.
What is the concept for the hotel, and what makes it unique or special from other hotels or rentals?
Hotel Paraiso is a hotel for adults only; guests must be over 22 years old. Furthermore, it is considered a "Rest Hotel", so it promotes the ideas of luxury and relaxation. It will be the only one in Sayulita with a cava (a wine cellar) where guests can do tastings of various Mexican wines and cheeses. Also, in the future we will have craft brewing available as well. Finally, we have beautiful terraces on our rooms with 360° views of our beautiful Sayulita vistas.
With so many construction jobs and new hotels or other lodging projects going on, how will this project, Hotel Paraiso, positively benefit the community of Sayulita?
The first way this hotel will positively benefit our community is by offering jobs to our locals. As a new hotel, we will have a variety of positions to fill. Furthermore, Hotel Paraiso plans to donate part of our income toward local primary education to help get much needed computer equipment for our local primary school. Finally, we are an ecological-friendly hotel; this means that we will use zero plastic, we will use rainwater harvesting for our irrigation, we will eventually have on-site parking, and we will be using solar panels to create energy. Last, we will donate another part of our revenue toward local reforestation and ecology efforts.
Wow- it is very impressive how your hotel plans to help our community. Is there anything else you want readers to know?
Once we are up and running, we are going to have many different fun and special annual events to promote Sayulita, such as a Sayulita Beer Festival, Vendimia Sayulita, Festival de la playa Sayulita, and Arte Paraiso Sayulita.
It is clear that Hotel Paraiso is a special accommodation option in Sayulita; it has a strong vision to not only help our economic arena thrive, but to help preserve our environment and donate to important local causes. This hotel has clear and positive core values to build connection and community in our Pueblo Magico. We look forward to seeing more from this hotel when it opens its doors in December.
*Written by: Aanya Sheikh-Taheri