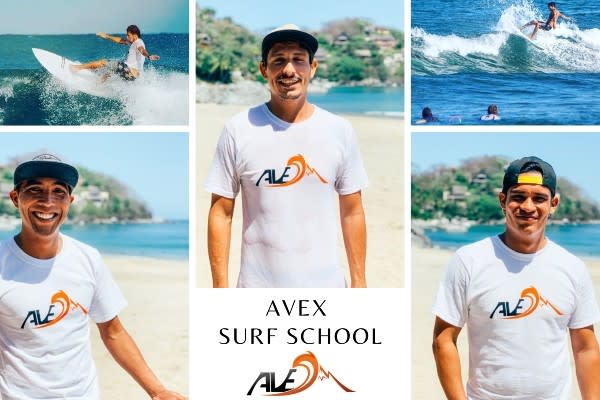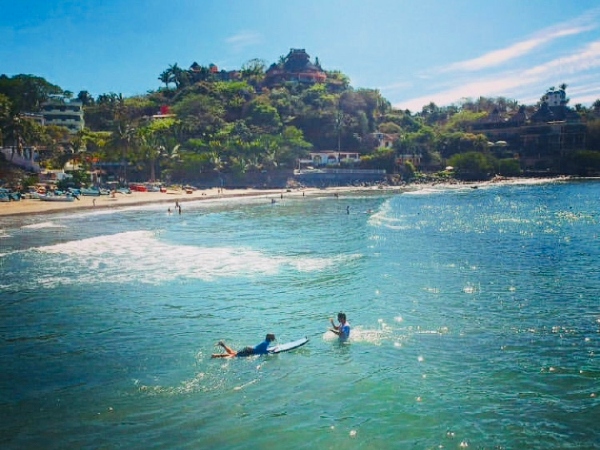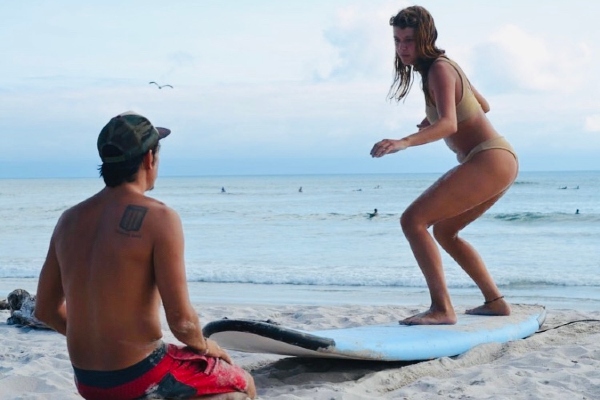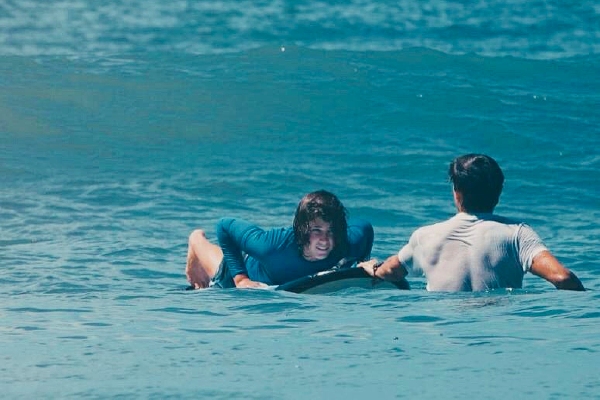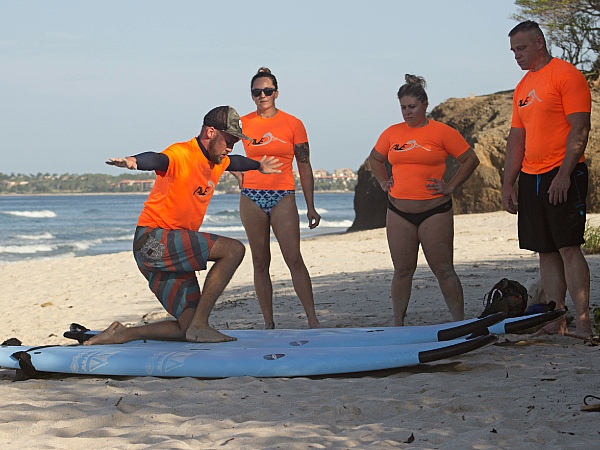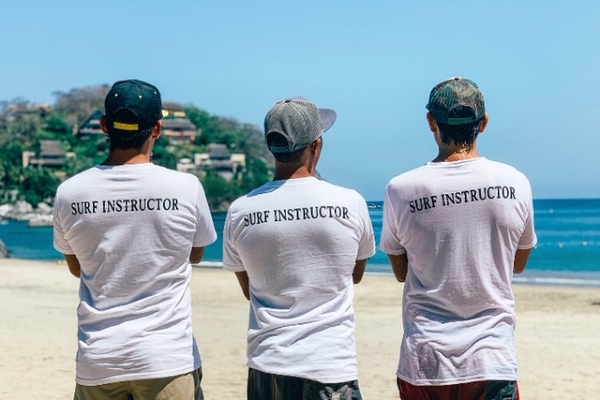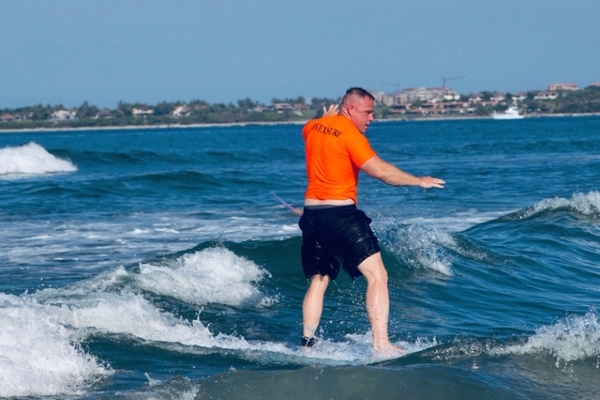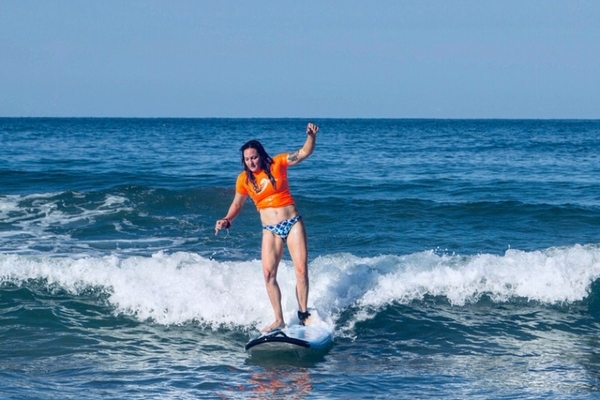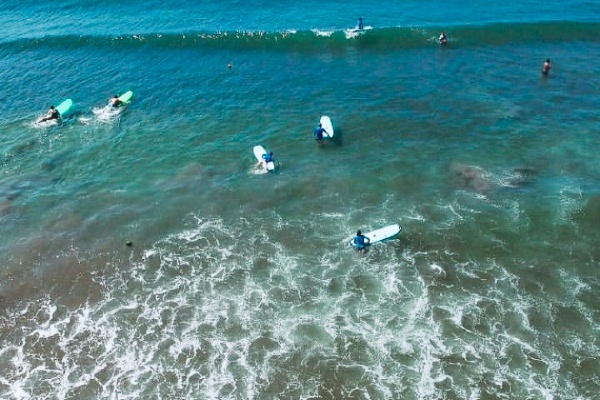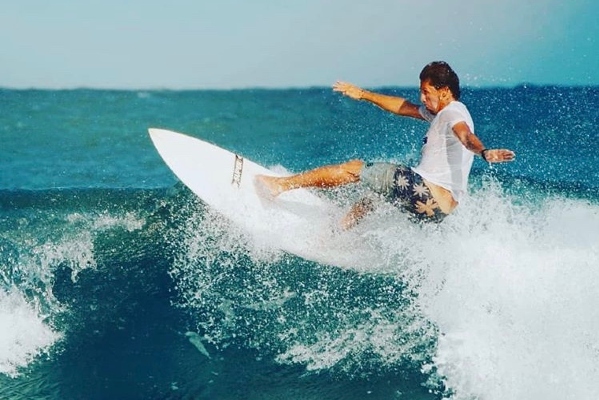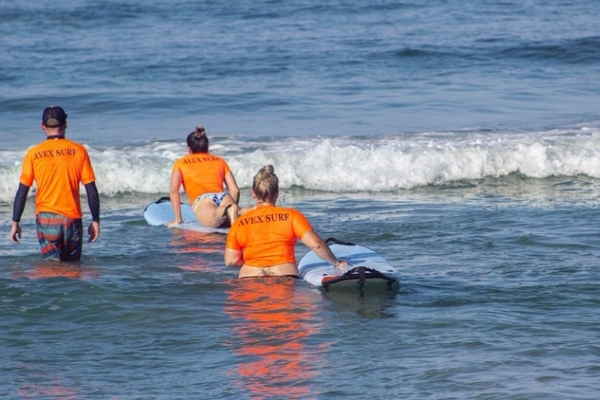 With so many surf schools saturating the Sayulita area, it can be hard to decide which surf school is the best option, whether you are a complete beginner, or already an advanced surfer looking to improve your technique, or if you want to go on an epic surf trip! Avex Surf School Sayulita stands out from the pack for many reasons, but primarily for being a small team of local professionals dedicated to giving their clients a unique, customized, personalized experience that is not offered anywhere else in Sayulita. Owner Gaston Baez tells me more about what sets Avex Surf apart from the rest, their values as a local business, and why they are the top choice for all things surfing in Sayulita.
Hi Gaston. First, can you tell readers a bit about yourself, and the history of Avex Surf School Sayulita?
My name is Gaston Fernando Baez, and I am originally from Neuquén, the Patagonia region of Argentina. Living in Patagonia, I grew up accustomed to the cold, and thus always loved the snow. I was an avid snowboarder and extreme-sport lover my whole life. I first founded Avex Surf (then known just as "Avex") in my hometown in Argentina back in 2009, where it was originally very well known for being a snow-sport company along with kite-surfing. However, after some years of traveling and living around the world, (such as Brazil, Ecuador, and Spain), I opened my eyes to new cultures and lifestyles, and began to take on the sport of surfing. I realized there was a strong connection between the snow sports I was in love with for so long, and this new sport of surfing that I found myself addicted to. I decided to move to Sayulita in 2017 because I loved the lifestyle here and the type of tropical paradise that Sayulita is. My dream was always to turn my former company, previously known for its affiliation with snow-sports, into my very own surf school here in Sayulita. That dream became a reality in 2018 when I officially turned "Avex" into Avex Surf School Sayulita, and I began teaching/giving lessons, and taking clients on surf trips/tours and camps in Sayulita and the spurring region of Nayarit.
What makes Avex Surf School Sayulita special or different from the other surf schools in the area? In other words, with so many surf schools to choose from in Sayulita, why should a client choose you?
There are multiple reasons why Avex Surf School Sayulita is different from the other surf schools in Sayulita. The first reason is that we are a small, local team made up of certified, well-experienced and trained professionals. We are not a large company nor chain; we don't have a ton of employees nor tents on the beach like many of the other surf schools here. We like to think that we offer a more exclusive, personalized, and professional type of surf experience to our clients, but at similar and comparable prices as the others. Furthermore, we are not just a team of people who know how to surf and love to do so (although this is also true!); our surf instructors are certified and trained in teaching the art of surfing, which is very different from just knowing how to surf or being passionate about it.
The next factor which makes our surf school unique is that we are dedicated to giving our clients a unique, customized, personalized surf experience that is not offered anywhere else in Sayulita. We listen to our clients and their needs, desires, or doubts; we take them surfing where they want to go! Additionally, we like to support local, and in doing so, we have created collaborations and partnerships with several local small businesses in order to give our own surf clients an exclusive experience not only with us, but with their vacation in Sayulita as a whole. For example, all of Avex Surf School Sayulita's customers receive a variety of discount vouchers for some of our favorite places in Sayulita, such as for meals at restaurants, drinks, coffee, massages, and even private airport transportation-- all just for booking their surf lesson with us! We will take our clients to get their discount coffee or breakfast on our way to a morning surf session. We do this because we want our guests to be able to experience all of our favorite things in Sayulita, and for them to love and enjoy our little pueblo just as much as we do.
The final factor that sets us apart from the rest is that we are a family friendly, LGBTQ friendly, and eco-friendly business. We want all people to feel welcome when having their surf experience with us. We know that it can be scary to try something new or out of one's comfort zone, and we also know that the typical "surfer" can often be stereotyped as being or looking a certain way, and this can be intimidating for people who are beginner surfers or have no surf experience, and thus make them not want to try the sport. We strive to take away those fears and make everyone feel comfortable, safe, accepted, and at ease. Finally, we participate in local environmental awareness projects and causes, and we share our passion for conservation and the ocean with each of our guests during our surf lessons.
What services do you provide at Avex Surf School Sayulita?
We offer surf lessons for all skills levels & ages, starting at 7 years old and up here at Sayulita's main beach, as well as nearby beaches such as La Lancha, Punta de Mita, or Burros. We also offer lessons in both English and Spanish. Furthermore, we can provide surfboard rentals, private or 1:1 surf lessons, small-group surf lessons, and surf trips to the surrounding beaches of Nayarit. Finally, we also offer customized surf packs catered exactly to what the client wants included for their surf experience.
Is there anything else you would like readers to know?
Right now for the summer we are offering a special rate for surf lessons at La Lancha, (a more secluded and private beach about a 15 minute drive from Sayulita) for a special price that we normally charge for lessons here in Sayulita. The cost of the lesson includes private transportation/pick up directly from your hotel or venue, surfboards, rash guards, water, and transport back after the lesson. You can find out more about pricing on our Instagram, @avexsurf or our Sayulita Life Web Page. Last, our team has over 10 years of experience; you will learn from the best of the best. We are passionate about what we do, we take your safety in the water very seriously, but we also ensure that you will have as much fun as possible during your experience with us! Thanks for choosing Avex Surf School Sayulita.
To find out more about Avex Surf School Sayulita, or to book your surf experience, please visit their Sayulita Life Web Page.
*Written by: Aanya Sheikh-Taheri