Learning to Surf in Sayulita
By Alberto Carlos Sanchez, Sayulita Surf Camps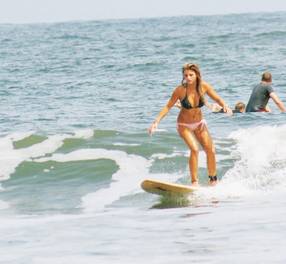 Sayulita has become internationally recognized as one of the world's greatest places to learn to surf. If the waves are cooperating (and they usually are), upon arrival to Sayulita visitors can view a wide range of surfer talent riding our local waves, from first-day beginners to Mexican and world champions. Learning to glide down these perfect waves on a surfboard or paddleboard can be an unforgettable experience of a lifetime. The feeling of tapping into the kinetic forces of an immense ocean is an addictive rush, making one want to get back into the water again and again.
Everyone learns to surf here, from six-to-sixty-year-olds, having a wide range of fitness and sport experience levels. Sayulita's sandbar just offshore makes it perfect to catch your first waves as they are often not very high, but both very long and wide; with the right tide and enough swell, a beginner will have an abundance of easy, mellow waves to choose from. Sayulita's waves also have the perfect timing necessary to stand up on your surfboard in a very soft wave. You will learn to watch and pace, learning the rhythms and the pulse of the water as you choose which wave is all yours. Getting up on your board does take a little practice and patience, but the payoff is obvious as seen by the huge smiles on first-timers riding their wave all the way in to the shore…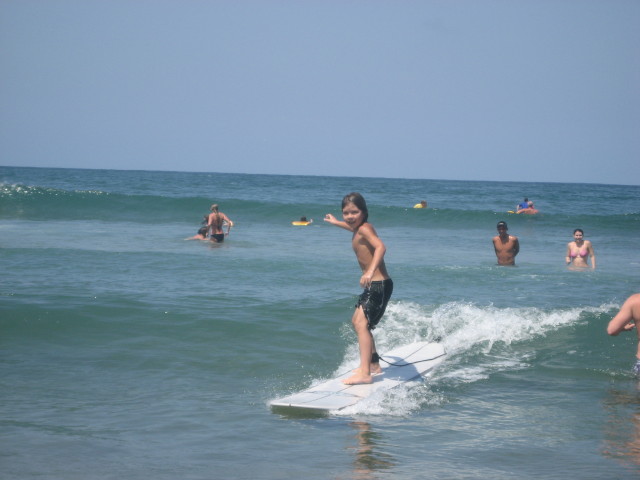 Sayulita hosts a plethora of surf instructors and surf schools. With the help of a knowledgeable instructor, a beginner can easily learn to surf Sayulita's breaks as well as model surfer etiquette, based on the actions of our local surfers who have grown up with these perfect waves in their backyard. When searching for a surf instructor, as a beginner, your lesson should be scheduled according to the tide for safety and the optimal beginning surf experience. Inquire as to whether the school/instructor is both safety-focused as well as ISA (International Surfing Association) certified. A great surf lesson always involves proper athletic motions, ocean science, the "rules of the road" and a true love for the sport. Key surfing skills learned here in Sayulita will prepare you to surf an abundance of surf breaks all over the world.