Sayulita Golf & Tennis: World-Class Courses & Private Country Clubs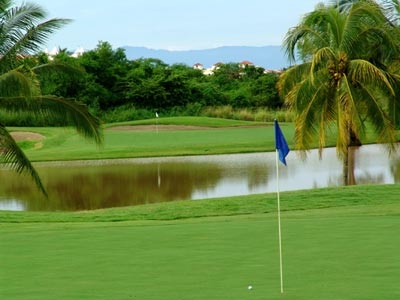 GOLF AND TENNIS IN AND AROUND SAYULITA MEXICO:
Sayulita boasts many golf courses in the area. Jack Nicklaus, Tom Weiskopf and Robert von Hagge and other great Golf Course designers have created a variety of beautiful courses open to the public in nearby Punta de Mita and Puerto Vallarta.
Flamingos Golf
Just three minutes from Paradise Village is Flamingos Golf. This 18-hole course is located in the countryside with lakes, jungle and countless birds. The course was designed by architect Percy J. Clifford. Visit Flamingos Golf web page here.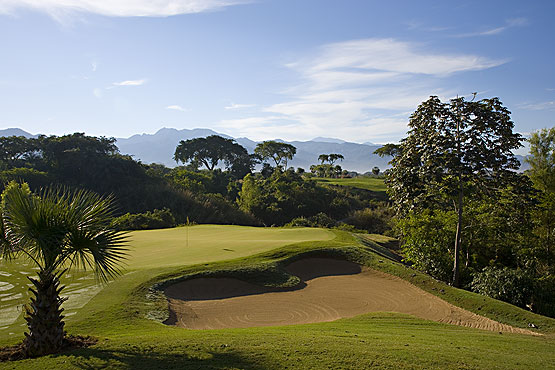 Vista Vallarta was opened in April 2001. The first course at Vista Vallarta is a Signature Design by Jack Nicklaus. Since this course is located on the property's highest elevation, golfers are treated not only to world class golf but also to breathtaking views of Puerto Vallarta, the Marina and Banderas Bay. Grassy hillsides, dense forests of Palm and giant Ficas trees, natural creeks and arroyos provide the perfect setting for this world class course.
Opened on November 1st, 2001, the 2nd course is a Signature Design by Tom Weiskopf that provides Vista Vallarta with a dramatic contrast to its first course. Built on the property's lower west end, golfers won't believe they have simply taken a different turn from the club house. Here the terrain is extreme with dense jungles, deep ravines and swift creeks and Mr. Weiskopf has done a masterful job of blending the elevations and natural features into an incredible playing experience.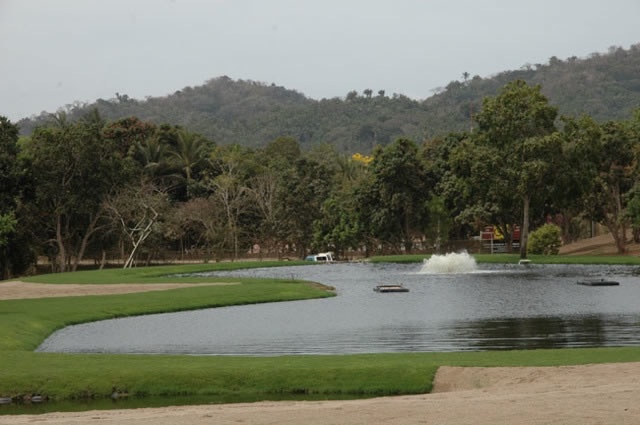 Four Seasons Punta Mita Golf Course opened on September 1, 1999. The Nicklaus-designed course here is set within vistas of white-sand beaches and the Sierra Madre Mountains. Spread over 81 hectares (200 acres), it takes full advantage of its location. Eight holes border either the Pacific Ocean or the Banderas Bay. The green of one truly unique hole is located on a natural island in the ocean. The Punta Mita peninsula's tropical landscape of palm trees and flowering trees adds to the pleasure of playing this course, which is challenging for experienced golfers yet friendly enough for the beginner.
Marina Vallarta Golf Club is Puerto Vallarta golf at its finest, with lush vegetation, natural lagoons, iguanas, tropical birds and a golf course designed in 1989 by famed architect Joe Finger. Enjoy this year-round, challenging 18 hole, par 71 layout.
Mayan Palace Golf and Tennis Club designed by Jack Nicklaus' senior designer, Jim Lipe. He authored the 6,700-yard course just next door to El Tigre. Mayan Palace is a fun, less-challenging course with a robust 580-yard, dogleg-left par-5 No. 13. Another scenic hole is a 180-yard par 3 that plays over a lake to an oceanfront green with a view of the Pacific Ocean and the Bay. Both professional and weekend players will enjoy putting their strategies and skills to the test on this 18 hole, par 71 course.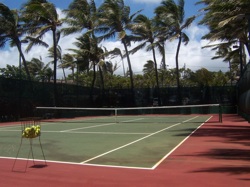 Tennis For the dedicated player
There are no courts in Sayulita for public use, however, there are wonderful courts both at the Mayan Palace Golf Club in Nuevo Vallarta and Los Flamingos Country Club.