We provide delivery of organic groceries to Sayulita once a week. We understand how hard it is to get around town and find fresh organic produce and wholesome foods in one location, if at all. Thus, Organic Select not only will save you time and money while providing you and your family with the best of seasonal products but will also provide a growing market of consumers for our local organic farmers and cottage industries.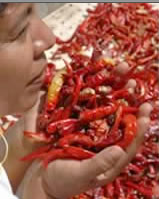 We are a local business from Puerto Vallarta Jalisco, made up of Mexican and North American families who have spent seven years seeking out local and regional organic growers, interviewing producers and locating high quality regional products to add to the Organic Select menu creating a well rounded shopping basket. At the same time we provide assistance and counseling to growers with their crop selections, planning and theory.
We provide a link between regional organic growers and the conscientious consumer. We are a community supported agricultural grass roots movement that stimulates our local economy. We wish to extend an invitation to you and your family to join our community of members in supporting local growers, preserving our eco systems and setting our tables with the vitality of organic, pesticide free produce.
We have opened a market for range free poultry, eggs and milk products from stock that is grass grazed and free of hormones and antibiotics. A line of ready to eat foods, made in our kitchens using the same healthy items from the Organic Select basket.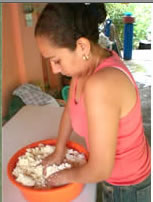 To provide our Organic Select Community with the best selection of produce, we have added a natural foods section that allows our members to choose from the best of our local markets. Food items that are not 100% organic are posted in this section.
We also provide support in building community between our members through our Free Market which is a billboard of services and products offered by our community.