15 Reasons to Visit Sayulita, Mexico for a Safe and Fun Vacation
The TOP 15 reasons to vacation in Sayulita Nayarit Mexico and show your family or group of friends the vacation of a lifetime.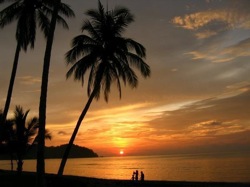 1. Fun: Sayulita is the perfect place for a fun vacation whether it is for a family, a couple, or a group of friends. Look around at the people living here AND those on vacation in Sayulita. Everyone is smiling because they are happy and having a fun time enjoying the multitude of activities this village has to offer.
2. Safe: Sayulita is a VERY safe place for you, your family (especially children), and your friends. Recent news reports regarding violence in Mexican border towns should not confuse vacation-goers about the easy-going peaceful founding families of Sayulita. Our streets are crime-free and you will feel the safe aura as soon as you arrive. (Special note: Though petty theft is not excessive, make sure to lock up valuables in your home and do not leave valuables unattended.)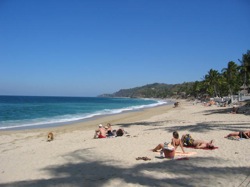 3. Affordable: With the recent economic turndown in the USA and worldwide economy, Sayulita offers one of the best "bang for your buck" vacation destinations in the world. Sayulita vacation rental houses are a great bargain when compared to hotels or houses elsewhere. A family of four can easily fill up on delicious street tacos for less than $10 USD. Swimming, hiking, shopping, surfing, resting, and sightseeing are just a few of the free activities that will keep you occupied during your trip.
4. Weather: Sand, sun, palm trees and fun. The weather in Sayulita offers a perfect environment for the perfect vacation. We almost NEVER see a drop of rain from November through May. The days are sunny and warm while the nights are cool enough to sleep soundly. Summertime (June-October) offers warmer, humid days with tropical rainstorms at night. The plant and wildlife is spectacular during these months.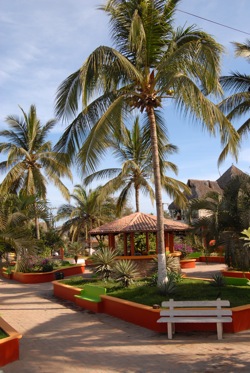 5. Activities: You will not be bored! Sayulita offers a plethora of activities that will satisfy everyone in your family or group. Check out the Activities webpage of this website to learn more about the following Sayulita activities:
Fishing
Swimming
Surfing
Snorkeling
Horseback riding
ATV tours
Golf
Zip-lines
Sight seeing
Sailing
Mountain biking
Hiking
Shopping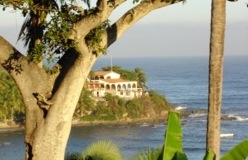 6. Accommodations: Whether you are looking to safely tent camp in front of the beach or rent a luxury villa complete with maids, cooks, gardeners and swimming pools, Sayulita offers some of the best accommodations available in a Mexican beachfront town. All accommodations advertised on this website are by owner and represent the best Sayulita has to offer.
7. Food: The dining experiences and restaurants in Sayulita are almost limitless. If you count taco/torta stands and small "hole-in-the-wall" cafes, Sayulita offers over 100 locations to get a bite to eat. Award-winning fine dining restaurants will tempt you with their lavish menus while taco stands will easily fill you up for only a few pesos. You will never get bored of the limitless supply of fresh seafood, vegetables, fruits, meats, cheeses and now….plenty of good wine from South America, California, Europe and even Baja Mexico!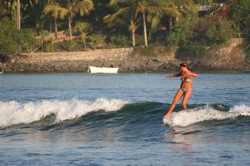 8. Culture: The culture of Mexico can be easily experienced in Sayulita due to the smallness and close-knit family structure of the town. Less than 12 years ago, the tourist industry really did not exist in the village. Over the last decade, residents of Sayulita have managed to retain their heritage and culture with traditional parades, festivals, fiestas, and more. You will experience much more culture in our small Mexican village than almost anywhere else in Mexico.
9. People: The local population of Sayulita is one of its greatest charms. The town was originally founded by five Mexican families who still maintain the largest presence and land/business ownership in town. Visitors and foreign residents are continually commenting on how nice and friendly the local population is. Remember, "hola", "gracias", and "por favor" go a long way to helping you communicate.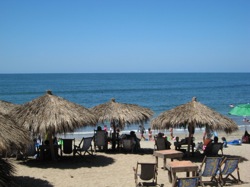 10. Location: Sayulita is located just 30 miles from the Puerto Vallarta International airport. Plane tickets are inexpensive from almost any part of the USA and Canada. Families and groups of friends can easily rendezvous in Sayulita for a mutually accessible vacation location. If you do need to make an unplanned return trip ahead of schedule, you can usually be anywhere in North America by the end of the day.
11. Nature: The beauty of the surrounding Sayulita jungle is indescribable! With tropical plants galore, anyone visiting the area can enjoy easily accessible settings by hiking, biking, horseback or ATV. You can be in virgin tropical jungles in less than a 10-minute stroll from the main Sayulita plaza. Bird viewing in the Sayulita area is absolutely stellar as is the chance to see one of the many different types of small mammals and reptiles.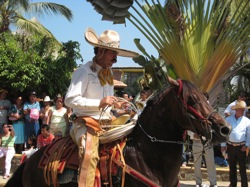 12. Size: Sayulita is still small with only about 2,200 full-time residents. It's impossible to get lost and easy to connect with friends even if they have rented another villa on the other side of the village. No stoplights, freeways, or traffic jams. There is only one road in and one road out of Sayulita. The quaintness and charm of the village keeps people coming back year after year.
13. Beach: The beaches around Sayulita are perhaps her greatest assets. Whether you are strolling the 2-mile long beach in front of the village or wandering off to discover some of the less-popular "hidden" beaches, you will be delighted in what you find. Whether you are looking for margaritas to be served at your lounge chair OR to hang out in the shade of a remote palm tree frond, there is always a perfect spot for you and your family/friends. There are excellent and safe areas for swimming as well as areas with waves for surfing and bodyboarding. Fishing boats launch right from the beach as well as do kayaks.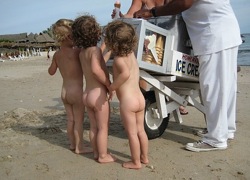 14. Ocean: Usually warm and calm, the Pacific Ocean offers spectacular views, activities, and generosity to all of Sayulita's visitors and residents. You don't have to walk far from any of the vacation rental homes to access the sea. Fishing, snorkeling, surfing, swimming, wading, and simply putting your toes in the surf are all activities that Sayulita visitors have come to cherish as perfect memories for years after their vacations.
15. Families: Sayulita is the perfect family vacation destination. Whether you are traveling with infants, toddlers, small children, teenagers and/or grandparents, Sayulita will provide you with a safe, affordable, action-packed vacationed guaranteed to delight everyone in your group…especially Mom, Dad and the accountant! See our feature in Conde Nast Traveler about being one of the best family vacation destinations here.