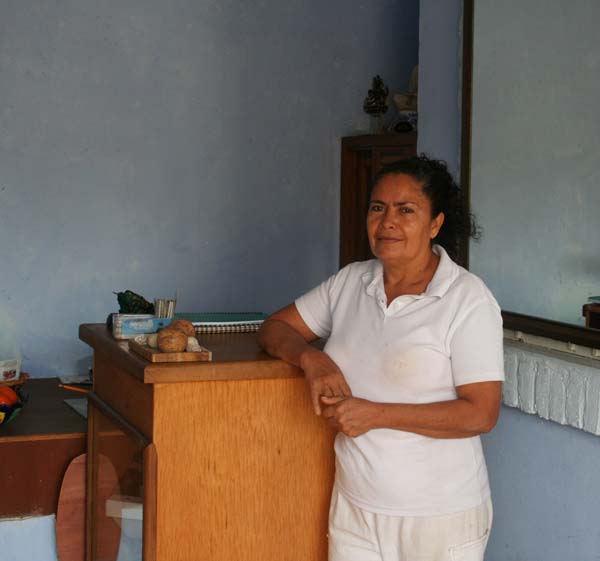 When you visit Nirvanna Spa in Sayulita, you will enter an environment that promotes relaxation and your overall experience will be totally rewarding for your body and spirit. Nirvanna combines over 9 years of experienced therapists with services and therapy that's right for you, from a relaxing massage to alternative health methods. Graciela has the skill and experience needed to listen to the body, release muscle tension and allow your energy to flow naturally. Their offer certified therapists in each service, quality, and professionalism which makes a Nirvanna Spa Nirvanna in Sayulita unique.
With various body treatments, you get a comprehensive state of wellbeing, mentally, spiritually and physically.
Nirvanna´s philosophy:
"Massage is an extraordinarily subtle ART. BUT not only requires skill, ALSO LOVE. RECOVERY IS physical and mental. NINETY PERCENT OF DEEP MASSAGE WORK IS DONE BY LOVE AND TEN PERCENT THROUGH ART ".
Nirvanna Massage Menu:
Nirvana's Combination: house massage, created by Graciela is a unique anti stress, holistic massage which will benefit your energy channels releasing your harmonious energy. Using techniques such as Oriental Shiatsu merged with manipulations of Swedish or Deep Tissue, and aromatherapy, this massage balances the cerebral cortical areas, make a relaxing massage without unlike any other.
Sport Massage: Perfect for all sports enthusiasts, from surfers to yogis looking to optimize the elimination of toxins and waste from the body. This sport massage enhances oxygen to the muscles, improving physical performance considerably since it works directly on your muscular areas and relieves injuries. It is a perfect therapy to receive before or after any repetitive physical activity.
Deep tissue: This therapy focuses on realigning deeper layers of muscles and connective tissue. Helpful for chronically tense and areas of the body. The experienced massage therapist often uses direct deep pressure or friction applied across the grain of the muscles to help ease tension. When there is chronic muscle stress or injury, pain occurs. Relieve muscle pain with this more intensive massage.
HOT STONE THERAPY: using obsidian, volcanic and river stones, this massage technique combines harmoniously unique mineral properties of the stones and the heat transfer to the deeper body tissues, such as muscles, tendons and ligaments. Hot stone therapy greatly helps detoxify the body, increase firmness in the skin and superficial tissues, it is ideal to relax, relieve muscle fibers and re-energize the body.
Tibetan massage: This massage has a powerful effect on the body and on all the organs. This holistic therapy is based on the principle that in the human body there are three channels, the right (for the nerves flowing), the left (which feeds the tissues) and central (the consciousness). Tibetan massage works by purifying the body organs, detoxifing and regenerating the main energy channels that branch out through the body.
Ayurvedic Nirvanna's massage: The ancestral technique balances your chakras, mobilizing your vital energy.
Pregnancy massage: A soft massage for that magical woman´s moment.
LYMPHATIC DRAINAGE / LYMPH DRAINAGE
DIGITOPUNCTURE: A massage derived from acupuncture, which is a branch of traditional Chinese medicine. Stimulation consists of points located at certain places in the body. These points are interconnected by meridians that are conducting vessels of energy, which the Chinese call chi.This energy is composed of two equal and opposite forces: Inn and Iang (or blood and energy), which are mixed in exact proportions, but variable according to the meridian or body region. If this ratio is disturbed, disease occurs. Health is the balance of energy. Problems that can be treated with DIGITOPUNCTURE are fever, headache, ankles, abdominal pain, meniscus problems, stress, etc.
Body Treatments: Renew and nourish your skin with organic treatments.
Mud Treatment
Chocotherapy
Aloe Vera Treatment: A special treatment for summer skin
We conclude all our body treatments with a relaxing massage.
Organic Facials: Based on the principle of naturism, we offer a variety of face masks made ​​with 100% natural products and
customized according to your skin type.
Deep Hydration
Deep Cleaning
Anti-age
Manicures/Pedicures:
Spa Manicure
Spa Pedicure
Gel Polish
Packages:
ANTIAGE + FACIAL SPA MANICURE & PEDICURE
* You can make any combination to your needs with a special price.
NIRVANNA AT HOME:
YOU CAN HAVE ALL OUR SERVICES AND TREATMENTS IN THE COMFORT OF YOUR HOME/HOTEL OR RENTAL VILLA.
ASK FOR RATES.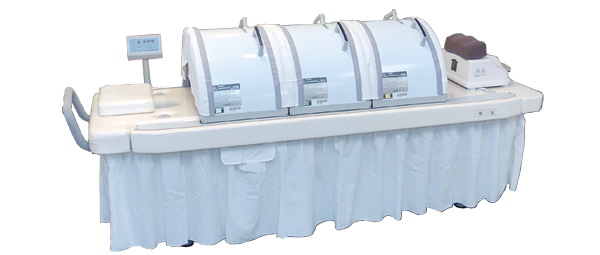 SOQI Therapy:
Nirvanna Spa and Massage in Sayulita now has the SOQI treatment bed. The SOQI Bed is the ultimate total health spa. The SOQI Sauna Spa is a simple combination of three Far-infrared Hothouse units providing a Total Health Spa that oxygenates, massages, detoxifies and cleanses the whole body at one time. This advanced total health spa is the perfect solution for good health and well-being.
Step away from the ordinary and try out something extraordinary for yourself in Sayulita. Lay down in this comfortable SOQI bed for a deep relaxation light and motion therapy treatment that removes toxins from your body, eases aches and pains, and improves circulation and your immune defenses.
Beach Massage:
BY THE MOMENT, WE DO NOT HAVE SERVICE AT THE BEACH; YOU CAN ENJOY AN SPECIAL AND PACIFIC EXPERIENCE WITH AIR CONDITIONED AND PRIVACY IN OUR STUDIO, WITH EXCELLENT SUMMER PROMOTIONS.
DO NOT GET CONFUSE.
Open from Monday to Saturday
10:00 AM - 6:00 PM
Sunday
By Appointment Only
In Home Services Available!
Av. Palmar #10 Second Floor
Sayulita, Nayarit, Mexico.