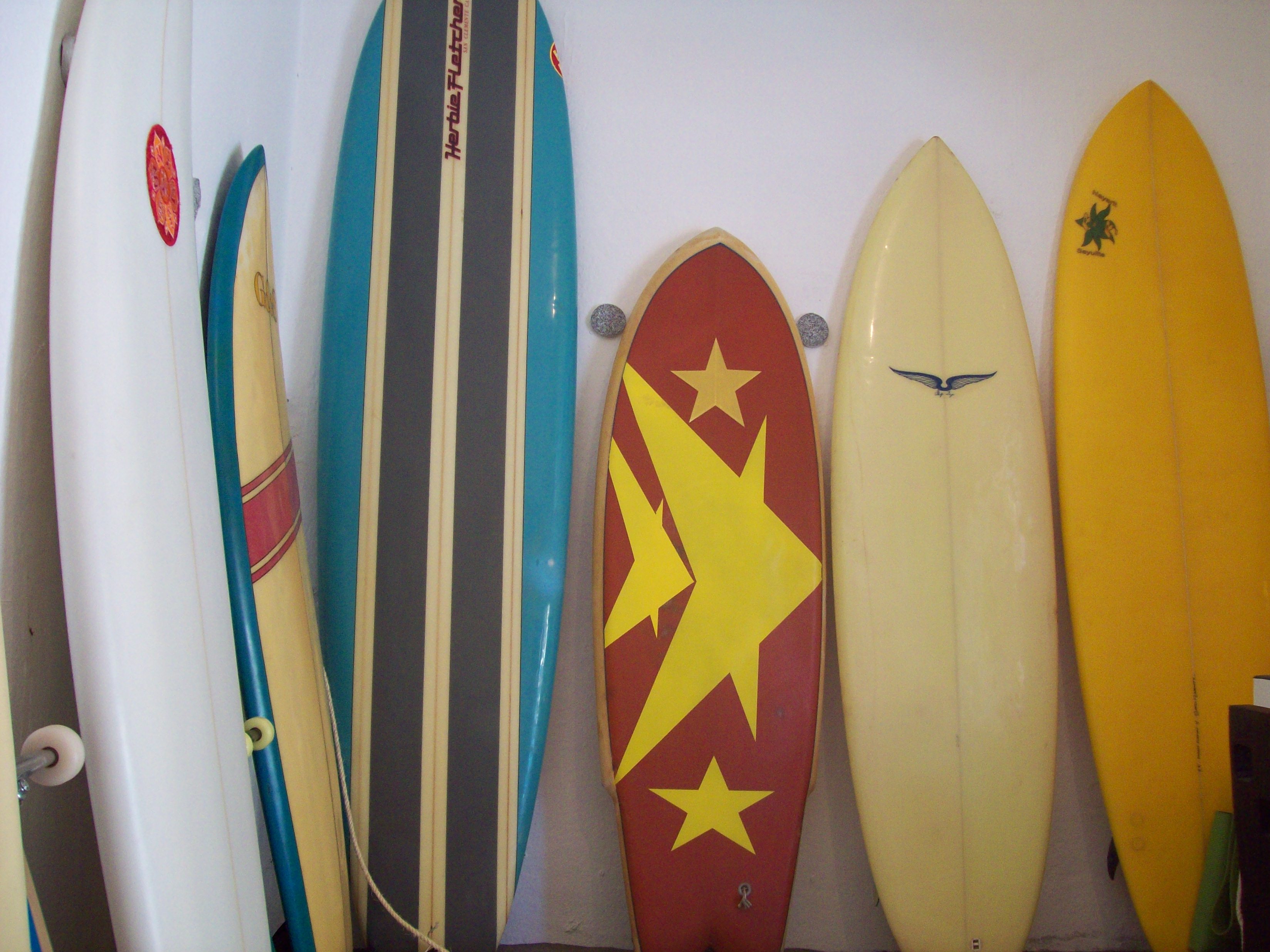 BUSINESS FOR SALE - SERIOUS BUYERS, EMAIL ME IF INTERESTED!
Bienvenidos a Quiverito, where "Mi Tabla es Su Tabla!"No more surf travel stress! We have the nicest selection of vintage, retro, and modern surfboards and skateboards in Sayulita. Available in all shapes and sizes, and all online with multiple pics, for your viewing pleasure! Rent for an hour, day, or week, or buy straight up. Mi tabla es su tabla.
We make reserving a board super easy:
Pick a board.
Send us your reservation request.
We'll confirm your reservation in 24 hours.
Then, leave your board at home where it`s safe. Travel light, travel easy, and arrive stress free, knowing your ride is ready and waiting.
TO VIEW MULTIPLE PICKS OF EVEY BOARD IN OUR QUIVER MAKE SURE TO VISIT OUR WEB SITE. There's also surf guide and instructor information, rates, in-villa delivery info, a daily blog, and more...

Simple enough? Eventualy we will have reservation calendars for each board, but until then, we recomend sending a 2nd and 3rd choice, just in case your first choice is booked. We`re also have a Paypal account for deposits and payments. cash on arrival is always welcome!
One final treat: every "ON-LINE" weekly rental gets a free bar of wax and a eight pack of Pacifico (Fanta for the minors)!
Enjoy your board hunting!