Private Catering | Cafe & Deli | Gelato & Sorbet Boutique
Pastry & Bakery | Wedding Cakes
NAEF Cuisine is a catering company with high quality standards dedicated to offering unforgettable culinary experiences and memories with a flavored international cuisine. Passion behind all the smallest details, excellent service, great sense of hospitality characterizes this small company based in Punta de Mita.
NAEF Cuisine also promotes the culture of culinary arts and good living. NAEF deeply believes in sustainable development, ethical and social responsabilities and demonstrates this every day through the local community and eco-friendly consuming choices.
A Taste of the Good Life!
Private Catering: NAEF Cuisine is a dynamic Full Service Gourmet Catering company serving Sayulita, Punta de Mita and the entire Riviera Nayarit area, which creates exceptional feasts ranging from intimate gatherings to large scale events. Reliability, Dedication to quality and Service are the philosophies which forms the foundations of NAEF Cuisine.
NAEF's kitchen offers a culinary proposal for all tastes, influenced by travels from all over the world, and a true passion for food and cooking. We offer a rich selection of hors d' oeuvres, appetizers, entrees, desserts pre-set menus, buffets, and fresh drop off platters.Whether it's an intimate candlelit dinner in a sumptuous oceanfront villa, a romantic beach wedding, a birthday, an anniversary, or a corporate theme event, or any other event.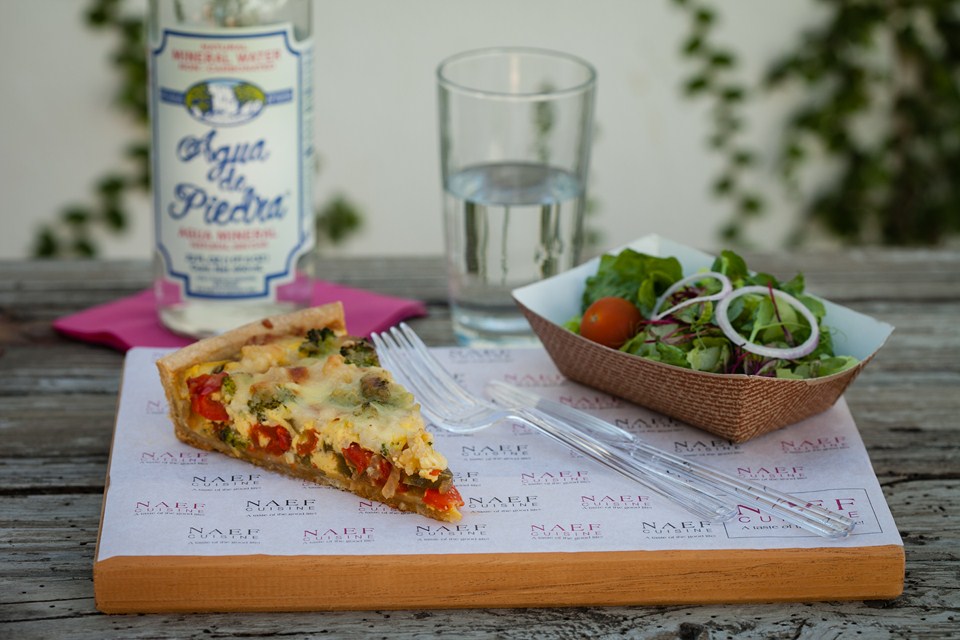 Cafe & Deli in Punta de Mita: Recently NAEF Cuisine opened a cafe & deli and icecream boutique in Punta de Mita. Everything we serve is created in our own kitchen at our Cafe & Deli located in Punta de Mita. At NAEF we use only the freshest and seasonal local products and the finest imported goods. To complement your food, artisan breads, fresh hand-crafted ice cream and sorbets, wedding cakes and over the top desserts and pastries from our own bakery.
NAEF Cafe & Deli is open from 9 AM - 4 PM Monday through Saturday.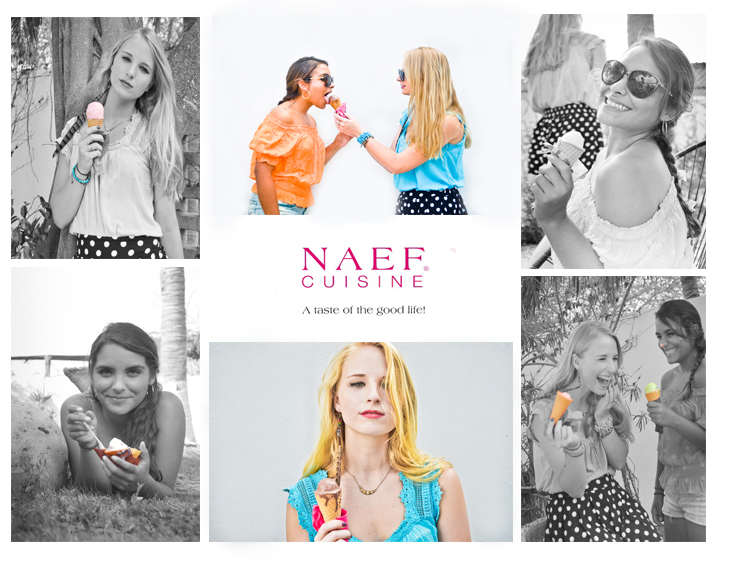 Gelato & Sorbet Boutique: We have more than 50 different flavors of gelato and sorbet available. If you are visiting us while we are producing gelato you will be lucky to taste freshly made gelato!
Gelato Bar: NAEF Cuisine offers a unique dessert experience perfect for any event, party or celebration. The gelato & sorbet bar is the perfect end to an exquisite meal. Enjoy a variety of delicious flavors made with real fruits and classic flavors.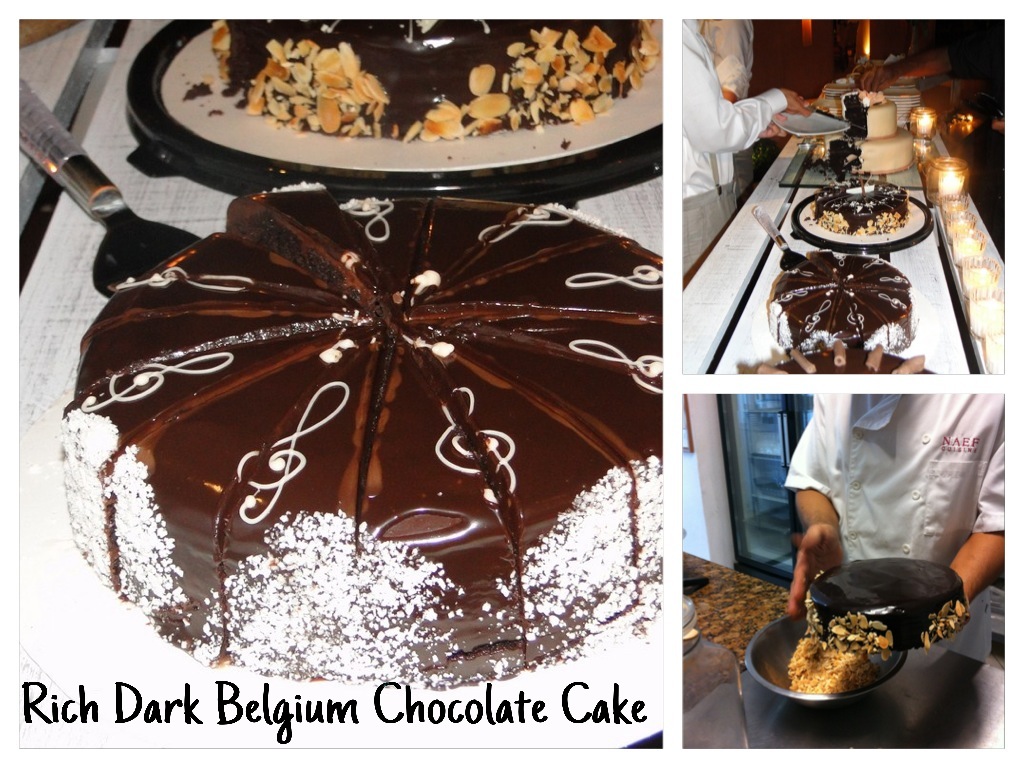 Pastry & Bakery: Craving for a Sweet Treat? For any occasion... we will supply you with a Fine Dessert that will make your celebration even more special & memorable. Specialty Cakes & Cheesecakes, NY Style, Tarts, Pies & Breads, Cookies & Petits Fours and Chocolate Delights.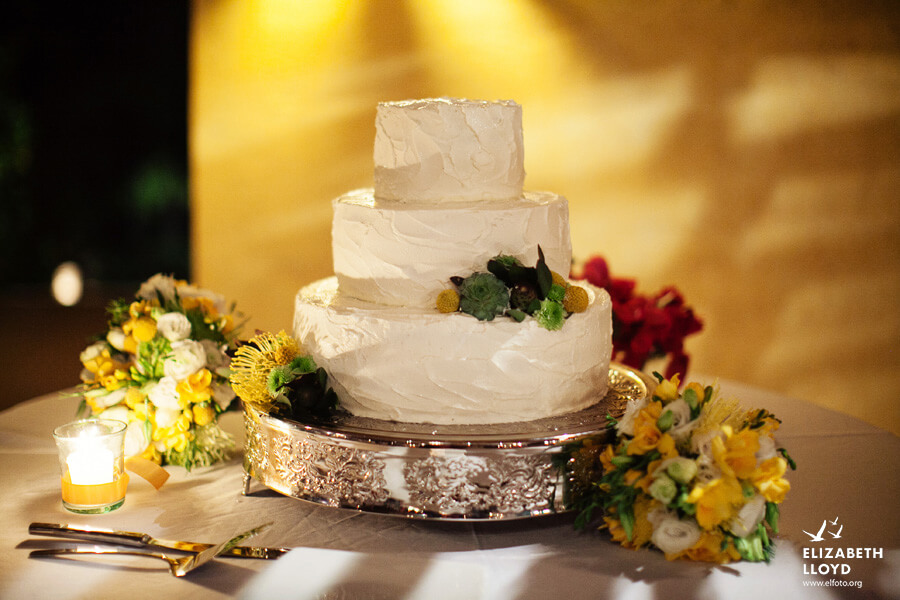 Wedding Cakes: A wedding cake must simply be Beautiful, Delicious and Unforgettable! All decorated cakes can be made with your choice of cake flavors, fillings and iced in different ways.
Laugh, dine, raise a glass, dance, fall in love with the beauty of the Mexican Riviera,
NAEF Cuisine will set the scene while you live life to the fullest!
9th Anniversary and Celebration Party from NAEF Cuisine from NAEF Cuisine on Vimeo.
Additional photos may be found on the NAEF Cuisine Facebook page
Ice Cream & Sorbet from NAEF Cuisine on Vimeo.