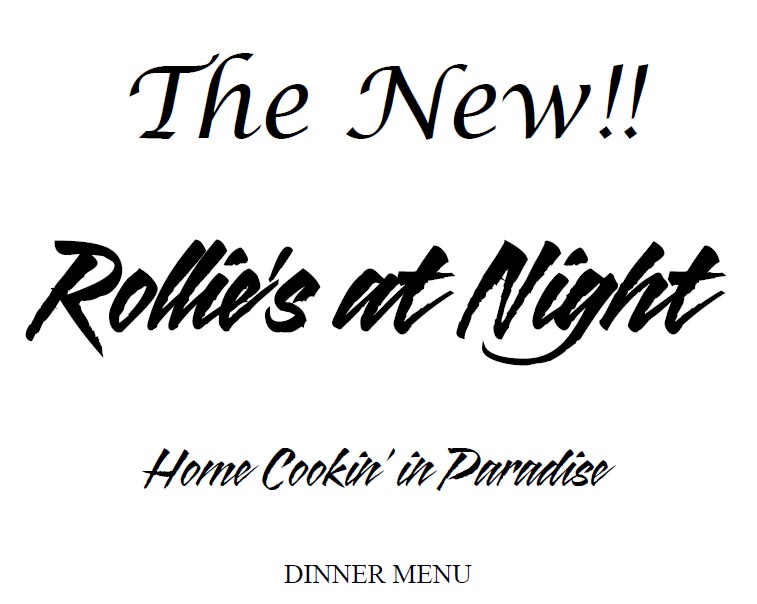 Open 5:30 PM to 9:00 PM
Sayulita's romantic, peaceful place to have a variety of Mexican, Spanish and American dishes. Compliment your dinner with a drink from the full bar specially prepared by Eric the friendly/expert bartender.
Rollie's at Night offers an expansive menu presenting a wide variety of unique and thoughtful dishes. Simply reading the menu is a literary adventure guiding the guest along a culinary journey narrated by Rollie himself. Rollie's at Night takes the elegance and delightful fun of the morning menu and brings a hardy and nurturing feeling to the evening. Its night menu has recently been expanded to include many new, delicious entrees.
Directions are not necessary as your sense of smell will guide your taste buds towards the aroma of simmering paella. Rollie's at Night has perfected paella, one of Spain's most famous dishes, by traditionally cooking in a "paellera" - a round flat pan with two handles - over an open flame (see picture.) This savory dish of saffron-flavored rice, overflowing with shrimp, fish, chicken, and chorizo will delight just about everyone.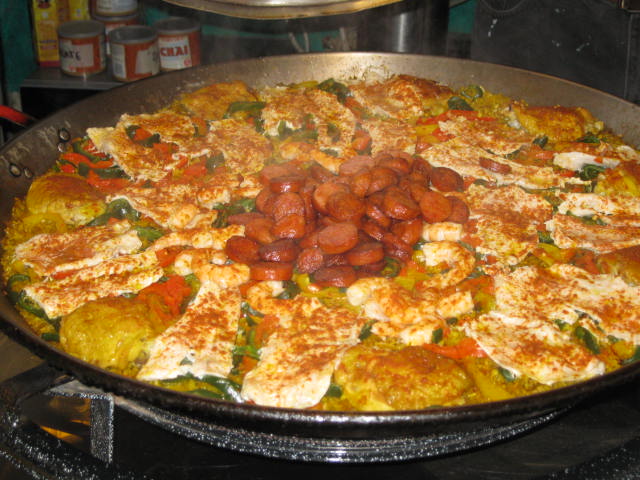 "If paella is not your thing, Rollie's new menu offers a big variety of scrumptious dishes. Shrimp or fish served your way . . . garlic & butter, diablo (spicy red sauce) or fried in a light batter. Rollie's has enchiladas of every description that can be stuffed with cheese, tasty seasoned ground sirloin, machaca, chicken, shrimp or fish. A brand new idea . . . Mexican pot roast. Beef cooked until it crumbles and served in a tasty au jus. Unbelievable! Shrimp AuGratin. A new creation! A yummy dish combining shrimp, caulaflower, two cheeses, onions, pablano chilis and rice. Wow! Combine it all and then some and you have got the new Mexican Platter, a combination of tacos, enchiladas, Mexican Pot Roast, and a quesadilla. Serve all of the above with a dinner salad. (Served with Rollie's five home- made dressings.) and helpings of specially prepared rice, savory black beans and guacamole and you have got a feast fit for the hungriest.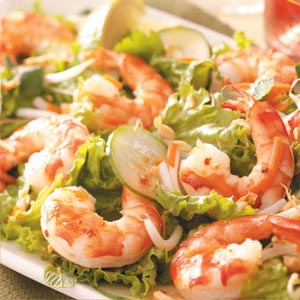 How about a fresh salad in paradise? Rollie's at Night offers a great selection of large salads topped with shrimp, fish, chicken, machaca or vegetarian. All our salads are served with our five home-made dressings brought to your table. Also, check out the "Wedge." This is a wedge of iceberg lettuce smothered in blue cheese dressing with crumbles of blue cheese and You can be assured the fresh vegetables are washed and treated before preparation.
Don't forget Rollie's at Night has great hamburgers, and fries as well as delicious chicken and fish sandwiches, and check out the interesting children's menu. You'll find something for every kid.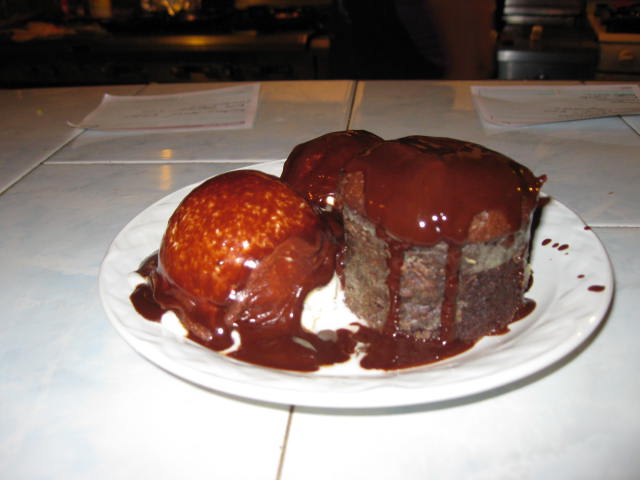 Save room at the end of your meal for the selection of homemade desserts, including flan with a caramel flair, a heavenly chocolate soufflé, or a hot fudge or hot caramel sundae. (Or combine the fudge and caramel on the very same sundae.)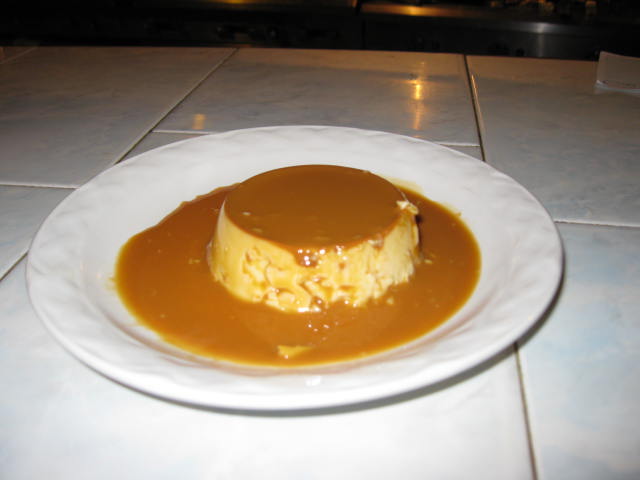 Rollie and his staff will prepare your food with much care. Your dinner experience will be peaceful, loving and fun!
To accompany your meal, Rollie's at Night offers a full bar, including beers, wines, specialty drinks and after dinner coffee creations.
Rollie's at Night ever-accommodating staff personally invites you to come by and enjoy their spectacular food in the all new evening environment.
Rollie's at Night can accommodate private parties (Birthdays, family reunions etc.) of up 30 guests on our upstairs terrace.
Getting Married in Sayulita? Rollies now offers wedding receptions, rehearsal dinners and wedding brunches. Feel free to ask us for testimonials. You and your guests will love our food.